Show a busy mom how much you care by giving her a Christmas gift that will help her enjoy some much-needed relaxation. This list of ideas will make it easy to find the perfect gift to help her unwind.
Best Relaxing Christmas Gifts for Busy Moms
Moms are so often taking care of everyone else first. Christmas is a time when they should be treated to something just for them. Check out this list for inspiration on some of the best relaxing Christmas gifts for busy moms. Surprise a busy mom in your life with a gift that will help her unwind—she's earned it.
1. Day at the spa
A spa day tops the Christmas list of many moms. Make her an appointment so she can get a massage, facial, and pedicure. She'll feel like a whole new woman.
2. Monthly coloring club subscription
A monthly subscription for adult coloring books is the gift that keeps on giving. Every month, she'll be inspired to unwind by coloring new designs. This gift will help her feel rejuvenated and think of you fondly throughout the year.
3. Yoga class
A gentle yoga class can provide an opportunity for quiet, reflection, and gentle stretching. The busy mom can focus on herself and leave feeling centered, calmer, and stronger.
4. Slippers and fuzzy blanket
What says "I love you" like a warm fuzzy blanket and pair of cozy slippers? You'll send a message that you want her to prop her feet up and do nothing but relax for a while. Being wrapped in comfort will help melt away her stresses.
5. Selection of teas
A selection of nice teas can be enjoyed over time, bringing relaxing aromas and flavors. It's hard to feel rushed when sipping a cup of tea. She might use her tea time to try another relaxing activity like reading or coloring.
6. Diffuser with essential oils
A diffuser with a variety of essential oils can bring a relaxing vibe to any space in the home. She can create a new habit of unwinding with her favorite smells like lavender or orange blossom.
7. Gourmet chocolates
What mom doesn't love chocolate? A thoughtful variety of fine chocolates will show you really care and encourage her to take her time savoring them. Just make sure she knows she doesn't have to share them with anyone.
8. Cleaning service
Moms spend so much of their time and energy cleaning up after others around the house. It can feel like a tiring, endless task. Give her a break by hiring someone else to do the job for once. Coming home to a spotless, deep-cleaned home will take the pressure off her in a big way.
9. Relaxing bath kit
Shower her with a soothing bath set that includes scented candles, bath salts, and sugar scrubs. She can use these again and again to enjoy a relaxing bath in the comfort of her own home. It's a great way to wash away the day's stresses.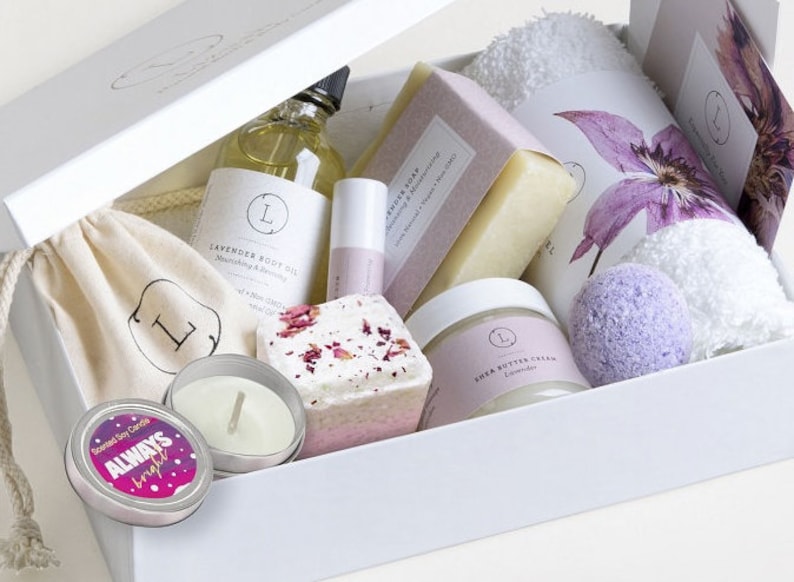 10. Planted succulents
Succulents are not only cute and stylish, they are some of the easiest plants to care for, requiring water only about once a week. Having plants in the home can create a sense of calm, so try this low-maintenance option to brighten her days.
Merry Christmas Mom
Moms deserve a break, and the holiday season is a great time to recognize all their sacrifices and extra effort from throughout the year. While a new handbag or pair of shoes can be nice, more relaxing choices can give busy moms the rejuvenation they desperately need.
This list of best relaxing Christmas gifts for busy moms included several options that can be enjoyed at once or over time. Bring some much-needed relaxation to the mom in your life by remembering her during this special time of year.